Gazette Charities-El Pomar Foundation Empty Stocking Fund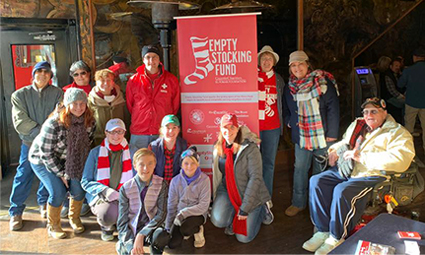 The 37th annual Gazette Charities-El Pomar Foundation Empty Stocking Fund provides resources for local health and human service agencies in the Pikes Peak region on the front lines of helping people in crisis and assisting others in attaining self-sufficiency. Over the past 36 years, the Fund has raised more than $23 million. In 2020, Empty Stocking Fund exceeded its goal of raising more than the previous year and more than $1.2 million. The Empty Stocking Fund team hopes to raise even more during the 2020-2021 campaign season to meet the growing demand for services in our community.
The 2020-2021 campaign will be held Thanksgiving Day through January 22, 2021.
Administrative costs are generously covered by The Gazette/Gazette Charities, The Anschutz Foundation, El Pomar Foundation, Pikes Peak Community Foundation, Wells Fargo and Add Staff. Thanks to their contributions, 100% of the funds raised go directly to the agencies to support our neighbors in need.
Every dollar donated to the Empty Stocking Fund grows up to 45.3 percent through matching grants.
Bruni Foundation – Matches $1 for every $10 raised up to $70,000
El Pomar Foundation – Matches $1 for every $3 raised up to $200,000
Your Donation is Powerful
A donation to Empty Stocking Fund can transform lives. Every dollar donated to the campaign grows up to 45% through matching funds.
Meet the Empty Stocking Fund Staff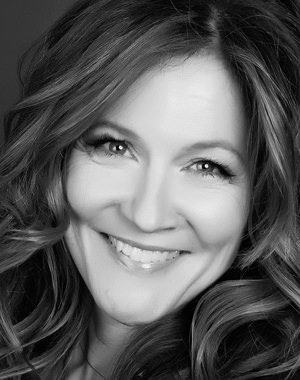 Deb Mahan
Executive Director, Gazette Charities
Deb moved to Colorado Springs, just after college with a degree in Neuropsychology and started her career as Executive Director of Support & Recovery Ministries and Community Engagement at First Presbyterian Church. She later served as Campaign Director for a US Congressional candidate and worked in the private sector, as VP of Residential Lending and Corporate Sponsorship at Kirkpatrick Bank. Currently, her work is in philanthropy, as Executive Director of Gazette Charities, an affiliate foundation with The Anschutz Foundation, granting funds in El Paso and Teller counties.
She has served on many boards and committees in her 25 + years in the community. Among them, CASA, COPPeR (Cultural Office of the Pikes Peak Region), Kids on Bikes (which she helped found), Children's Literacy Center, Ormao Dance Company, UCHealth Memorial Hospital Foundation, and Pikes Peak Community Foundation.
Deb is a dancer (modern ballet) yoga instructor (vinyasa) runner (recreational) and cyclist (road). She and her son – an NCAA Lacrosse player – love spending as much time outside as they can, in our beautiful backyard of Colorado.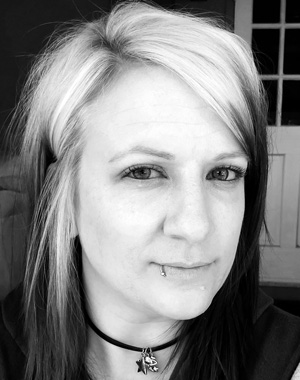 Kelly Spieker
Marketing Coordinator, The Gazette/Gazette Charities
Kelly Spieker has been with The Gazette since 2012 and has worn many hats. She has worked in areas from sales, project management, digital operations, social media and is now the Marketing Coordinator for Gazette Media and Gazette Charities. In addition, Kelly is also the Executive Assistant to Gazette Media's President and Publisher, Chris Reen, and Gazette Charities. Kelly has a significant background in advertising sales and support, customer service and administrative services. She received her degree in journalism and continues to write and copy-edit both for The Gazette's Marketing department and in her free time.
She is an integral part of The Gazette's Core Values Committee, which promotes positive culture, communication  and interdepartmental relationships at The Gazette. With the help of Gazette Charities and Empty Stocking Fund,  she will continue to become more involved in the Colorado Springs community.
Kelly is Gazette Media's biggest hockey fan, supporting the Colorado Avalanche and is obsessed with all things Harry Potter. She also enjoys Forrest yoga and quiet evenings at home reading, writing, coloring and watching scary movies (and hockey games) with her husband, Matthew, and their fur-babies, Spike (dog) and Buttons (cat).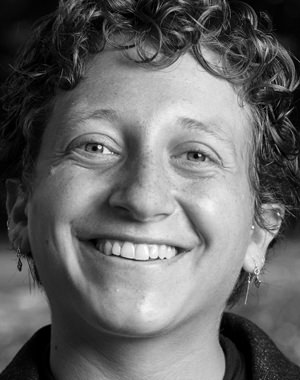 Claire Girardeau
El Pomar Foundation Senior Fellow
As a Program Associate at El Pomar Foundation, Claire is excited to have the opportunity to support Empty Stocking Fund. She is from Centennial, Colorado and graduated from the University of Denver with a Bachelor of Arts in International Studies and Spanish. While attending university, Claire served as the Deputy Director for the Clinic for Writing and the Public Good and as an assistant for the university's Office of International Education.
She also spent summers interning with Wish of a Lifetime and Mujeres en Igualdad, based in Buenos Aires, Argentina. In both positions, Claire had the opportunity to connect with different communities and help share their stories with the world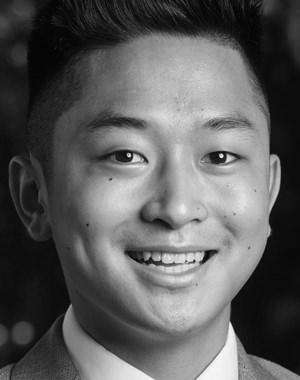 Henry Briggs
El Pomar Foundation First Year Fellow
As a Program Associate at El Pomar Foundation, Henry is excited to have the opportunity to support Empty Stocking Fund. Henry was born in Seoul, South Korea and raised in Fort Collins, CO. He graduated from Western Colorado University with a Bachelor's degree in business administration as well as a minor in biology.
While attending Western Colorado University, Henry ran cross country and track and served as an orientation leader for three years. In his free time Henry enjoys boxing, golfing, running and skiing.