Catholic Charities of Central Colorado
In response to Jesus Christ's call to affirm the value and dignity of each human life, to build solidarity within the community, and to advocate for justice for the poor and vulnerable, Catholic Charities of Central Colorado humbly engages in the ministry of charity for those in both economic and spiritual poverty so that all – staff, volunteers, and clients – may fully achieve their God-given potential.
With a primary focus on children and families, Catholic Charities of Central Colorado (CCCC) is committed to helping individuals and families strengthen themselves so that they may rise out of crisis and into stability.
Through our Marian House Soup Kitchen, Catholic Charities provides a daily meal to anyone in need. For many, this is the only source of a balanced meal that our clients have in their day. Our guests most often include the homeless and working poor. With a separate dining room for families with children, we provide a safe and dedicated space for a family meal.
As a referral source for Pikes Peak United Way 2-1-1, we are often the first line of defense for individuals and families in crisis, providing emergency financial assistance, basic needs for families to include diapers, formula and baby food, and a path to stability in working with our case managers.
Catholic Charities' Family Immigration Services program, established in 2009, provides legal services to approximately 500 immigrant clients each year. We are the only nonprofit in our 10-county service area licensed by the U.S. Department of Justice to provide legal immigration services. Our Family Immigration Services (FIS) program educates, represents, and advocates for immigrants and refugees. Our English as a Second Language and Citizenship classes provide added support to clients.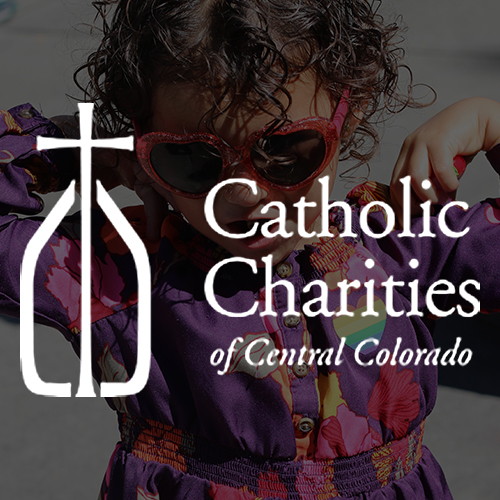 Learn more about the programs and services Catholic Charities of Central Colorado offers.