Partners in Housing
Partners in Housing guides families in housing crisis from insecurity to stability, self-reliance and prosperity.
Our mission centers on empowering homeless households with the skills and confidence to succeed and never be homeless again.
Founded in 1989, Partners in Housing (PIH) began with five donated apartments and a desire to help homeless mothers in Colorado Springs. Originally established as a branch of Catholic Charities, PIH was established as a separate 501(c)(3) non-profit in 1991, as the need for services to support homeless mothers continued to grow. Today, PIH operates 60 transitional housing units, ranging from efficiency apartments to scattered site single family homes. PIH is the largest and longest- running family homeless program in the Pikes Peak region.
To help alleviate homelessness in our community, PIH also owns or co-owns 119 units of affordable housing with Rocky Mountain Community Land Trust and Greccio Housing. Through the Affordable Housing Program, we provide affordable rental units to low-income households in our community, defined as families earning 80% or less of Colorado Springs Area Median Income (AMI). With a shortage of affordable housing in our area, estimated at 19,000 units, this program helps ensure many low-income working families in our community have a place to live.
In 2007, The Myron Stratton Home selected PIH was one of three human service agencies to become part of the Myron Stratton Consortium. Together with TESSA, Peak Vista, and The Myron Stratton Home, we are providing a community of support for people in need.
Read their story here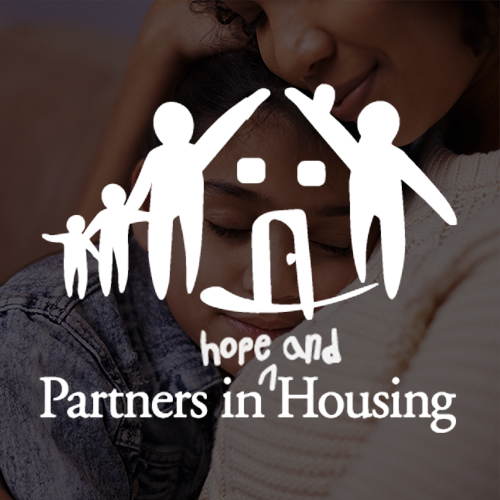 Learn more about the programs and services Partners in Housing offers.