Pikes Peak Hospice & Palliative Care
The mission of Pikes Peak Hospice and Palliative Care (PPHPC) is to provide compassionate and expert end-of-life care to patients and their families, partner with those who share our vision and lead change in the community to ensure comfort for all who face serious illness.
PPHPC is dedicated to influencing, enhancing, and delivering effective high-quality care during the last phase of life. We believe hospice care and palliative care are about living – helping patients and families find comfort, dignity and fulfillment at one of the most important times of life.
In the late 1970s, community volunteers Flo Carris and Susan Langstaff saw an opportunity to meet a profound need in the Colorado Springs community. Joined by many volunteers and financial supporters, Carris and Langstaff established Pikes Peak Hospice & Palliative Care (PPHPC) in 1980. Through this commitment, terminally-ill individuals and their loved ones are ensured a compassionate, comfortable, and dignified life closure.
Since founding the hospice movement in the community 40 years ago, no one has been turned away by PPHPC due to financial constraints. PPHPC is one of 17 hospice providers in the region and the only one that accepts any patient regardless of their ability to pay or the complexity of their case. PPHPC is the only non-profit hospice and palliative care provider in El Paso and Teller Counties. PPHPC is also the only hospice provider with its own inpatient, acute care center located within Penrose Hospital. Services are provided to those in need regardless of background, class, legacy or financial resources thanks to the generosity of the community.
Read their story here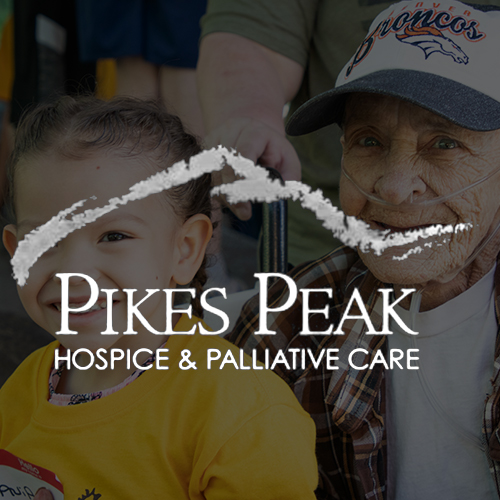 Learn more about the programs and services Pikes Peak Hospice & Palliative Care offers.