The Place
The Place ignites the potential in youth to exit homelessness and create self-determined fulfilled lives.
The Place believes:
In the transformational power of acceptance.
In the responsible stewardship of our resources.
That with compassion, guidance and support, positive change and healing can happen. That ending youth homelessness changes trajectories, saves lives and creates lasting community impact.
Urban Peak Colorado Springs (UPCS) was incorporated in 2000 after nonprofits serving adults who were in homelessness identified a need to target different, specific services for runaway and homeless youth in the Pikes Peak region. Since opening a shelter, UPCS has continued to expand its programming.
In October of 2019, Urban Peak Colorado Springs and Urban Peak Denver separated to form two entirely distinct but complementary organizations. Though sharing a name and administrative functions, each organization had always operated under their own tax designations as separate entities. The change empowers local planning and solutions to better serve youth experiencing homelessness in both regions. Local founders for the Colorado Springs agency, including Executive Director John McIlwee, originally called the youth shelter The Place. We are pleased to carry on our legacy as The Place, a former affiliate of Urban Peak.
Read their story here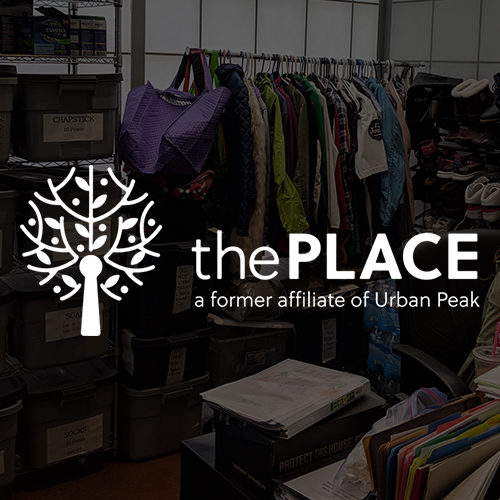 Learn more about the programs and services The Place offers.