Lutheran Family Services
Inspired by the compassionate love of Christ, Lutheran Family Services Rocky Mountains walks with the vulnerable, through services that heal, strengthen, and provide hope. We believe that all people, from the newborn infant to the most elderly person, deserve to be valued in our community. Therefore, Lutheran Family Services Rocky Mountains is committed to offering love and support to the people it serves, regardless of race, religion, gender, or age, to help equip them to live full and whole lives.
LFS was founded in 1948 to provide adoptive placement for babies and has since added services for birth parents, foster care, older adult services, refugee resettlement, immigration legal services, prevention services, parenting support for at-risk or struggling families and case management for survivors of disasters. From its roots in the Denver area, LFS has grown to 10 offices along the Front Range and one in Albuquerque, NM.
LFS provides a broad range of services through the following successful programs:
Refugee and Asylee Programs: The LFS Refugee and Asylee Programs are dedicated to helping refugee individuals and families rebuild their lives by equipping them to achieve self-sufficiency and fostering integration into their new communities.
Foster Care: The LFSRM Foster Care Program provides skilled and caring substitute families for domestic children as well as unaccompanied refugee minors who cannot live with their birth families.
Lifework Aging Solutions: Programs offered through LAS are specifically designed to support older adults and their families as they deal with aging related issues. These programs include care management consultations and ongoing support, a caregiver support program, and counseling.
Prevention Services: Prevention Services encompasses the Parenting Education and Support Program, the Safe Touch Body Safety Program, the Supervised Visitation & Exchange Program and Therapeutic Family Preservation Services in Northern Colorado as well as the KPC Respite Center in Colorado Springs.
Adoption and Pregnancy Counseling: LFSRM provides services for adoptive families, confidential all options counseling for expectant mothers, and is the Interstate Compact on the Placement of Children contractor for the Colorado Department of Human Services (CDHS).
Read their story here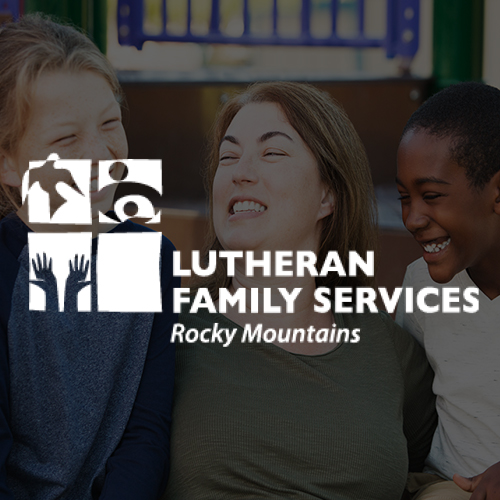 Learn more about the programs and services Lutheran Family Services offers.