The Resource Exchange
Advocating for independence and inclusion, TRE partners with children and adults who have a variety of disabilities, delays, mental health or long-term care needs. We do this using a person-centered approach in coordinating care, promoting choices, and collaborating with community partners.
The Resource Exchange (TRE) serves over 9,000 children and adults in El Paso, Pueblo, Teller, and Park counties. We are empowering people, strengthening families, and building inclusive communities through:
Home and Community-Based Services
Home and Community-Based Services are critical benefits for children and adults with disabilities, mental health or long-term care needs; benefits that empower them to remain in their own home when they might otherwise be in a nursing facility or hospital. TRE coordinates these vital services, working with our partners to deliver care, ensure quality, and increase opportunities for the people we serve.
Early Childhood Services and Early Intervention
1 in 8 Colorado children are affected by a developmental delay, but in many cases, if they receive extra support before kindergarten, they can reach their full potential. TRE Early Intervention teams are geographically located throughout southern Colorado and are comprised of physical, occupational, speech, and behavioral therapists. Early Childhood Mental Health consultations can also help parents and caregivers foster strong social-emotional development in children.
Family Support Services Program
Families with children or young adults with developmental disabilities or delays often incur costs beyond those typically experienced by other families. Insurance does not cover the costs of many necessities like adaptive equipment or clothing or accessible technology to learn. Additionally, caring for the caregiver and strengthening family bonds through essential respite and other supports are roles of this important program.
Our core services include:
• Service Coordination
• Early Childhood Mental Health
• Early Intervention
• Navigation and Quality
• Parent and Family Support
• Integrated Health
Read their story here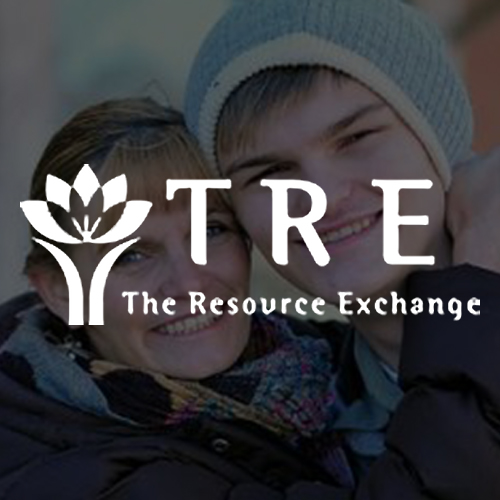 Learn more about the programs and services The Resource Exchange offers.