Mt. Carmel Veterans Service Center
The mission of Mt. Carmel Veterans Service Center is to collaborate with community partners providing best practices in transition and wellness services for Veterans, Military and their families by delivering expertise, resources, space and sustainability.
Mt. Carmel is an organization to serve veterans, military, and their families in Colorado Springs. While many services exist for veterans and active-duty military throughout the community, navigating the system is a significant challenge and hinders access to these resources. By creating a one-stop-shop for veterans' services, Mt. Carmel makes it easy for veteran and military families to access critical resources so they can achieve success in their lives.
Mt. Carmel has no restrictions to eligibility and serves all veterans, military and their families regardless of discharge type or era served. We are able to eliminate barriers to services because we do not have government red tape, insurance pre-qualification processes, strict service eligibility or other factors that discourage veterans seeking critical support. The fact that Mt. Carmel can offer services to ALL veterans, military, and their families without restriction has greatly increased access to and filled gaps in services for this population.
Read their story here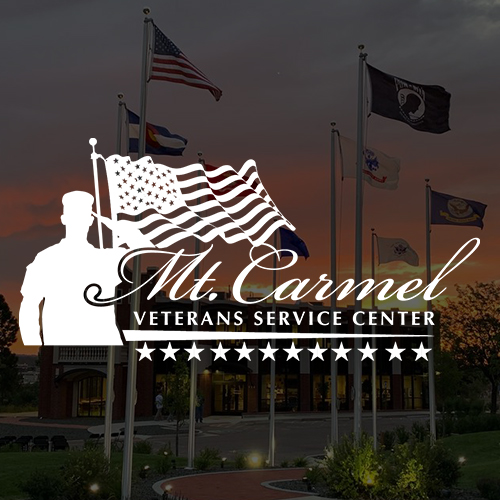 Learn more about the programs and services Mt. Carmel Veterans Service Center offers.