Westside CARES
The Mission of Westside CARES is to provide care and compassion to our neighbors in need.
Westside CARES, started in 1984, was staffed solely by volunteers in the early years and was housed within the Billie Spielman Center of Pikes Peak Community Action Agency. In 1993, the organization, with two part-time paid staff in addition to the many volunteers, moved into the basement of Bethany Baptist Church where it remained for 20 years. In September of 2013, Westside CARES moved into its current location at 2808 W. Colorado Avenue. Over the years, the volunteer staff has grown to over 400 volunteers, and the paid staff has grown as well. The paid staff now includes a full-time CEO and part-time: COO, Director of Programs, Director of Advocacy, Director of Volunteer Engagement, a Faith Community Nurse (from Penrose/St. Francis Health System), and a two Facilities Managers. Despite all of these expansions, our focus has remained on uniting people in service to our neighbors in need.
Westside CARES offers the following services:
Rental Assistance, allowing families to remain stably housed.
Utility support, ensuring families have adequate heat, water, and electricity.
Identification cards and birth certificates, helping them obtain employment and housing.
Transportation assistant ranging from car repair to bus tickets, to ensure they maintain access to work, medical appointments and supportive services.
Clothing, toiletries, and laundry, ensuring basic needs are met. **
A hot meal
Four-day food baskets, keeping neighbors well-nourished.
Visits with a registered nurse or doctor, many of whom receive eyeglasses, dental assistance, prescription assistance or transportation assistance.
Thanksgiving or holiday baskets, ensuring families can spend quality time together.
Fresh produce from the Victory Garden program, which the recipient families grow themselves.
At Westside CARES, staff and volunteers recognize that relationships are critical to transformation, and that the what of service provision is secondary to the how of service provision. Through its longstanding commitment to honoring the dignity of each neighbor, Westside CARES creates opportunities for trusting relationship-building, which allows the neighbors it serves to see their inherent worth and potential. The ultimate impact of this grant to its recipients, then, is a renewed sense of hope, a set of tools for transformation, and a realistic view of self as a beloved community member.
Read their story here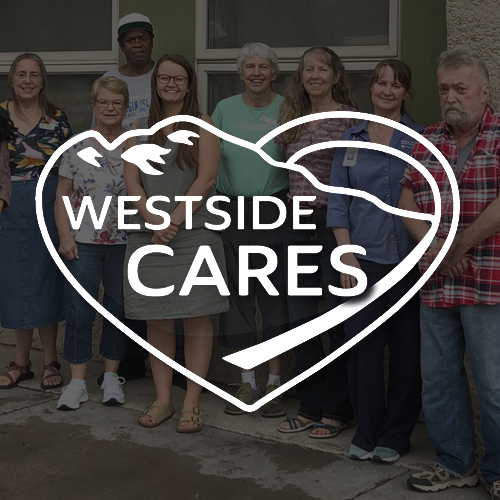 Learn more about the programs and services Westside CARES offers.