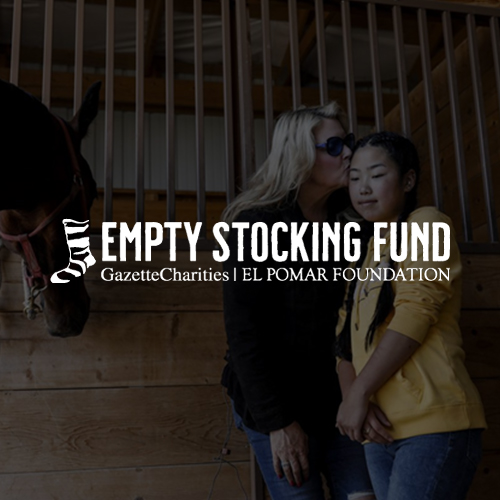 Need for foster care families across El Paso County persists
By Breanna Jent breanna.jent@gazette.com | Dec 10, 2020 Updated Dec 14, 2020
The need for foster care families to provide secure, stable places to call home for children displaced from their families has always been constant.
On any given day in El Paso County this year, about 700 children are in out-of-home care, according to the Department of Human Services. But while inquiries about how to become a foster parent have increased since March, the number of families taking steps to open their homes to children in the system has been minimal.
Since March 31, the El Paso County Department of Human Services has received a total of 178 calls from residents wanting to know more about becoming foster parents, department spokeswoman Kristina Iodice said. From Sept. 1 to Nov. 24, there have been 71 inquiries alone, but only two callers have begun the process of becoming licensed to foster children in that time, she said.
Referrals for foster care have dropped significantly at Griffith Centers for Children, which provides foster care, education and therapeutic services to young people, said Foster Care Program Director Susy Tucker. The trend is worrying, because she's seen more severe cases of abuse and neglect among the children coming into the program during the pandemic, she said.
"At some point, we're going to have a huge increase (in referrals). That worries me because a lot of parents are unemployed or furloughed and with that comes an increase in substance abuse and violence. We know those numbers are up, and they eventually contribute to child abuse," Tucker said.
Since the pandemic forced people into their homes, abuse reports have also dropped, a result of mandatory reporters like teachers and school officials having less contact with children. Once the pandemic eases, Tucker expects to see an upswing in reports of abuse.
"A lot of kids, when it's at a lower level, could eventually be able to be reunited with their families," she said. "I'm concerned now that kids won't be able to go home because abuse and neglect is more severe, and we aren't getting the proper services to the families in time."
The goal of foster care is to provide stability for children, said Jennifer Swan, Colorado Springs foster care director at Lutheran Family Services. Once families can provide a stable and secure environment, they can work toward reuniting with their children who have been placed in the foster system, she said. Children who cannot be returned to the care of their parents are placed with other family members or foster families.
El Paso County also has the largest need of all the state's 64 counties for finding homes for teens, according to human services.
Families don't necessarily think of older kids, Swan said, and the trauma teenagers have endured and the subsequent behaviors they express could be contributing factors.
"What we need are people to provide families for children, not children for their families," Swan said. "Every kid in foster care has been traumatized. The older the kids are, the more trauma they tend to have."
The behavior teens exhibit because of their trauma can also be confusing for people who have never experienced it, Tucker said.
"A lot of the behaviors people see as negative are survivor skills," she said.
Food hoarding, lying, distrust, running away and pushing others away emotionally are some examples.
"These kids' parents didn't take care of them," she said. "It takes patience and time. Families need to understand how this trauma has affected the child and how it has caused these behaviors, then try to move past it."
Tucker said foster families also face a great emotional toll as they open their homes and hearts to children and young people in need.
"We say to them, here is a child. Love them as your own, but you might not be able to keep them. Raise them as your own, but there's no guarantee they'll stay," she said. "We ask the impossible, but they do it because they know they're helping these kids."
Griffith Centers for Children also provides education and therapeutic services to clients up to age 21, much of it through its residential treatment program, in-person therapy and classrooms.
The center's all-male residential program helps young men between the ages of 11 and 20, said Residential Director Lauren Campbell, the majority of whom are placed there through human services, neglect and abuse cases or through juvenile delinquency programs.
Its Traditional Skills program and Independent Living House help young people complete their high school education, find work and learn life skills.
"This way, they're more likely to be independent when they leave, whether they're still in foster care or are emancipated," Campbell said. "We provide intensive services in a safe place so these youth can avoid more extreme levels of care brought on by detention, substance abuse, jail, suicide and homelessness," Campbell said.
The fall into homelessness can be a quick one, said Shawna Kemppainen, executive director of The Place, the only licensed youth shelter in Colorado Springs. Once young people no longer have a permanent place to stay, they may stay temporarily with friends or family, but the welcome can wear out. Then, they turn to sleeping in their cars or on the streets, she said.
"One ongoing challenge made worse by the pandemic is that there's not enough housing," Kemppainen said.
A total 357 young people in El Paso County were homeless in October, data show. It is one of the largest numbers of homeless youths in the county this year; February saw the highest number of homeless youths at 364.
About half of them are unsheltered, Kemppainen said, living outside on the streets because there aren't enough spaces to shelter them.
"The path off the streets is different for every youth because of their combination of challenges," she said. "No matter the hurdles, they are easier to leap once in stable housing. But not all youth will exit homelessness on a short, straight timeline. Helping them move forward in some way that they want to is our goal."
At The Place, young people between the ages of 15 and 24 are provided with safe housing, employment opportunities, supportive relationships and the chance to become self-sufficient. They learn budgeting and cleaning and develop coping skills and conflict management. They also have access to health care, links to substance abuse support systems, and help reconnecting with family when it's safe to do so for a possible living situation.
"There is no more important thing in supporting youth than meeting them in whatever condition and situation they are in, without judgement," Kemppainen said.