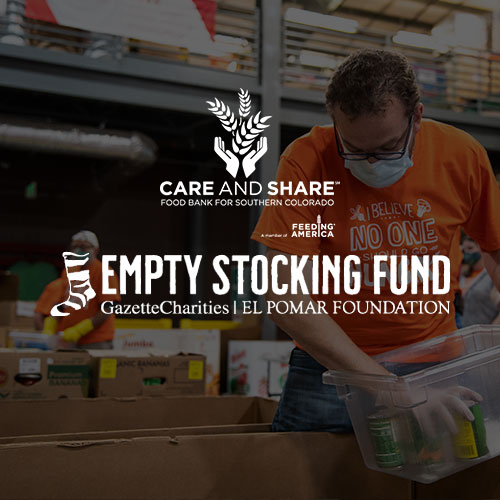 Care and Share – Recipe for Hope 2021
This is the time of year when we would traditionally gather at the Broadmoor for our annual Recipe for Hope Luncheon. With the continued presence of COVID-19, we won't be able to get together in person once again. But it doesn't stop us from wanting to connect with all of you – our community, our backbone.
In place of our usual luncheon, we invite you to join us for our 2021 Recipe for Hope – Colorado Springs campaign. Several of our corporate and community partners have come together this year to invest in a special match opportunity. By donating through the online Recipe campaign your donation will be matched up to $155,000!
Your support today will enable us to continue our vital work, making sure that our neighbors have access to the nutrition they need to forge ahead.
Please take the time to watch these videos in support of the Recipe for Hope campaign.
Lynne Telford – Recipe for Hope
220,000 Neighbors – Recipe for Hope